When you're first going through the POS setup process, you might get this message when selecting your POS system.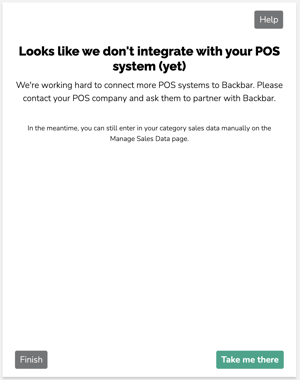 While your POS system doesn't integrate with Backbar yet, you can still enter your sales data manually. If you're coming from the initial setup process, you can access the Manage Sales Data page by clicking Take me there (see image above).
Otherwise, you can always access the Manage Sales data page by clicking Enter sales data manually on the Sales Dashboard.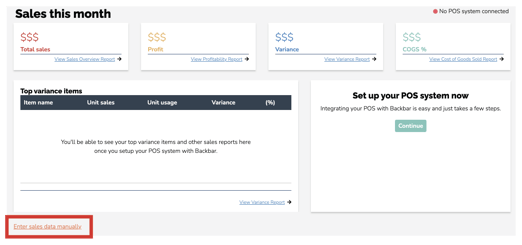 On this page, you'll be able to enter in your total sales for wine, beer, and spirits. For more information on how to to enter your sales data here, read How to enter sales data.