Cost of Goods Sold (COGs) is automatically calculated in Backbar in the Cost of Goods Sold Overview report based on sales data and inventory session details.
In order to track COGs in Backbar, you need to enter sales data for wine, beer, and spirits by selecting Sales from the navigation menu and entering in weekly sales data from your point-of-sale.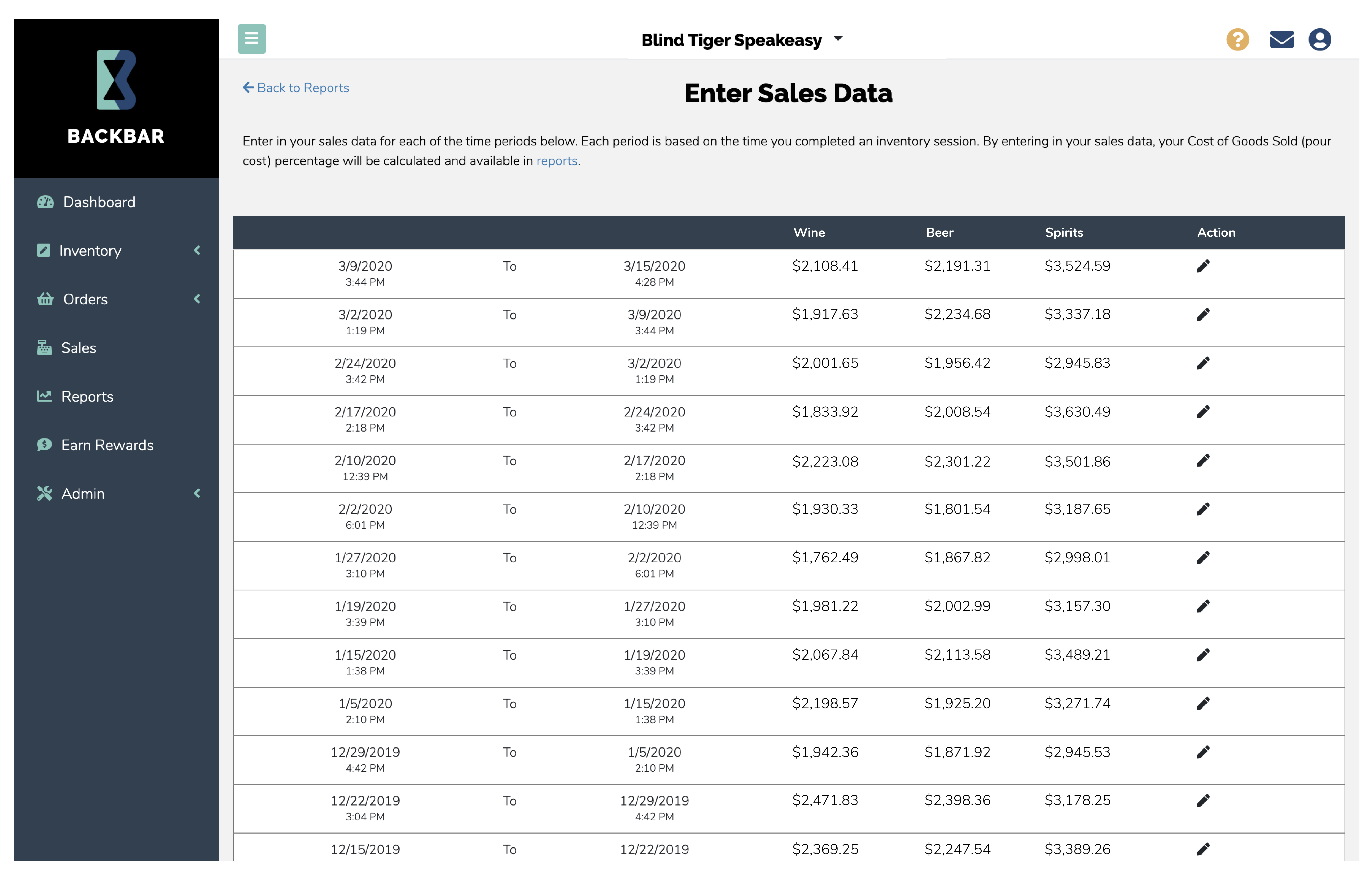 Once sales data is entered, the COGs report will use that data as part of the formula for calculating your cost of goods sold percentage.
Before your COGs can be calculated, you will also need valid inventory details from a finished inventory sessions for the selected time period. The inventory data will account for the value of inventory used during the time period requested.
Once you have input valid sales and inventory data into Backbar, the report will then calculate the COGs percentage based.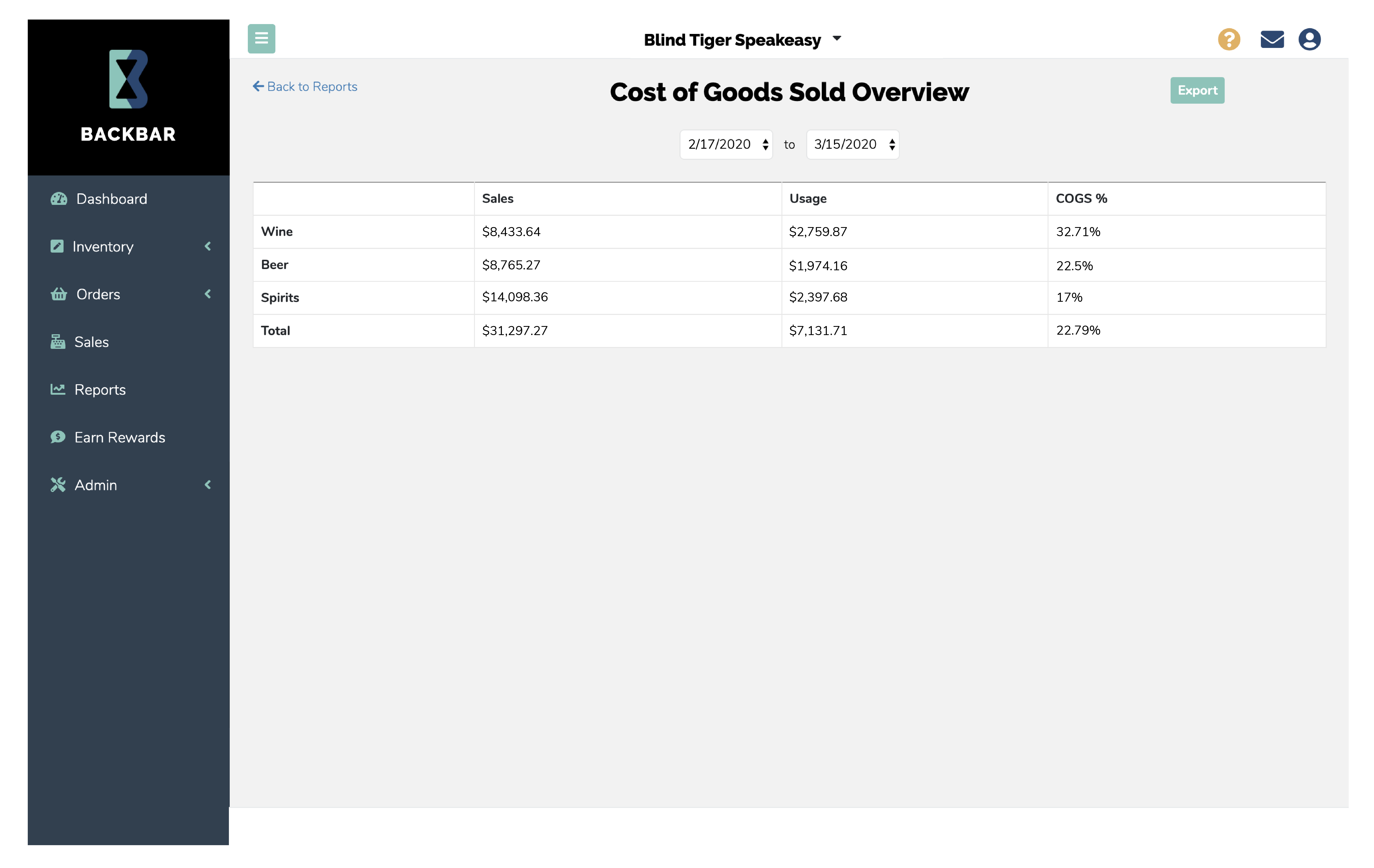 *The Cost of Goods Sold Report is only available through paid subscriptions.