When you first set up your POS system you are prompted to add serving sizes for the POS groups imported into Backbar. You can access this page at any time, however, once your POS system is successfully integrated. To do so, just go to the Settings page, under the Sales tab in the side navigation bar. Click on Update your POS groups and default settings.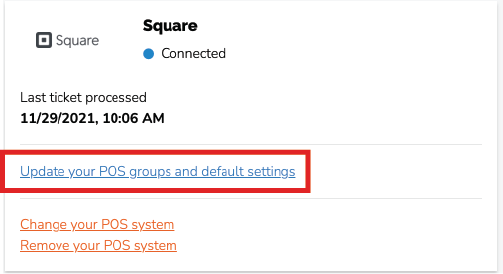 On the next page, enter the serving sizes for each POS group. Adjust the toggle under the 'Default serving size' column accordingly - set the toggle to the left if the serving size for that POS group is the whole container (ex. a bottle of wine) or to the right if the serving size is a portion (ex. 5oz). Click Save when you are done.

The serving sizes for each item in the Map Items page will be updated according to the POS group they belong to. You'll be able to adjust serving sizes for individual items on the Map Items page.