If you need to cancel your account from the web or mobile app you can do so.
Deleting an account on the web
Click the User Icon in the top right corner of your account. Then select User Profile from the drop-down menu. Under Organization details, click Delete Account and then Confirm Change on the alert pop-up.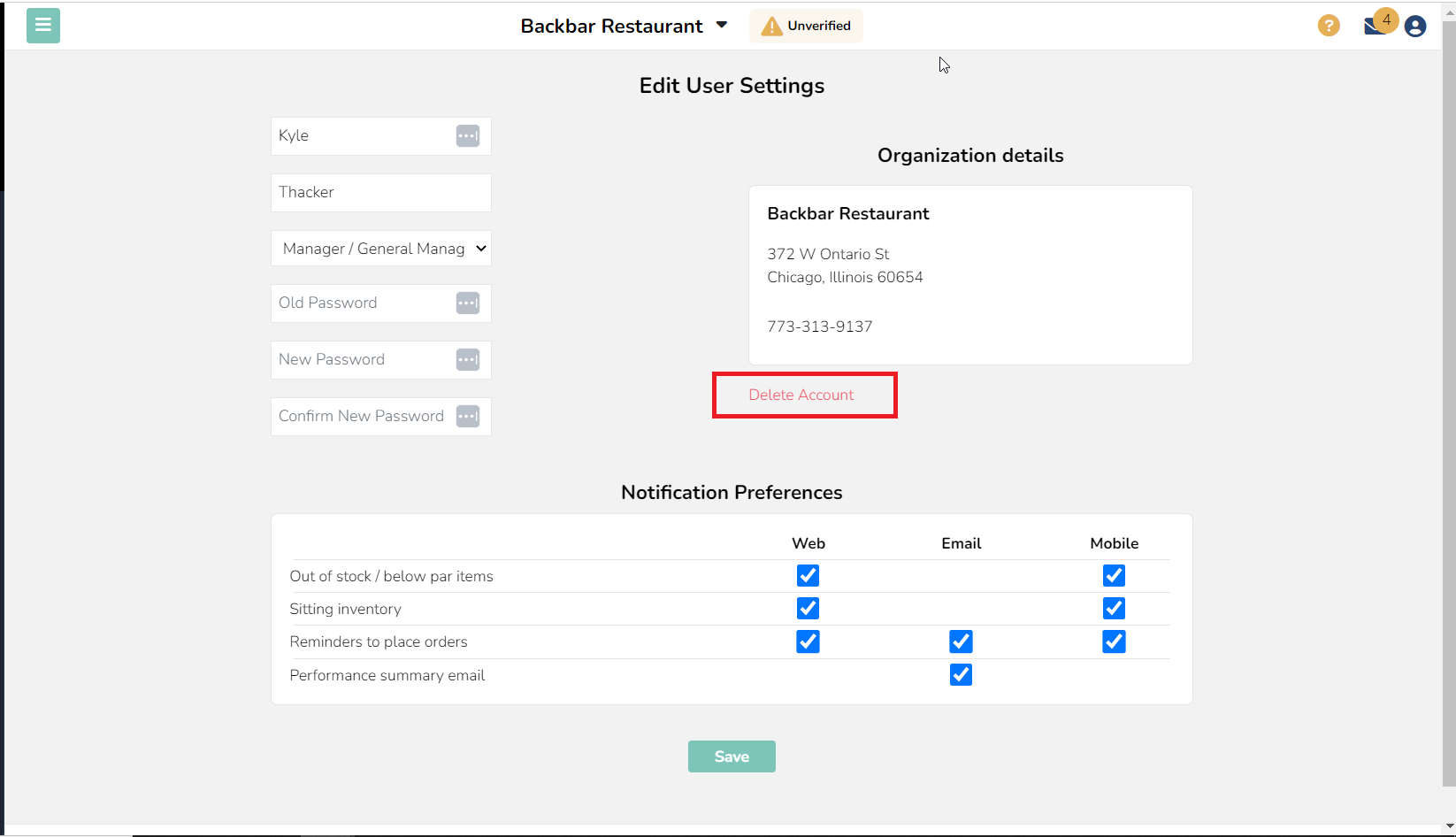 In Mobile App
Click the settings icon in the top right of your screen. Then tap User Settings and select Delete Account. Confirm Yes to delete account.