To add an order to Backbar without submitting an order to your vendor, first select Build Orders from the navigation menu.
Next, select the necessary items and order quantities to add to your shopping cart.
Once added, navigate to the shopping car and uncheck the Email Order check box for under each vendor. This will prevent orders from being sent to your vendor sales representative.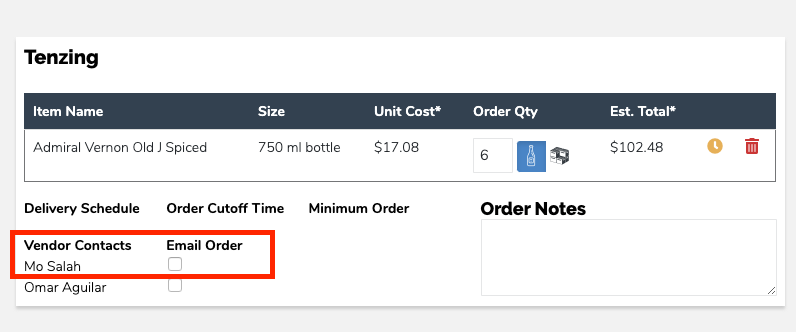 Once you review the order, click Place All Orders. This will add the order to your Order History.
Now, you can access your Order History from the navigation menu.
You can open your orders by selecting Edit Order. From here, you can take multiple actions.
1. To add new items your inventory quantities by clicking Confirm Order.
2. Upload digital copies of your invoice by selecting Upload Photo and taking a photo of your invoice.
3. Adjust order information if the products received differ from the products ordered.